Discover more from Joe Laverick
Ramblings from inside the cycling world, from a guy inside the cycling world.
Five Things I Learned From Five Weeks On the Privateer Road
Now that, was the most fun race block of my life.
I've spent the past five weeks living out a suitcase. From the Rás Tailteann around Ireland, to Unbound Gravel in Kansas, it has been quite the trip. There have been highs, lows, and "what could've beens". Overall, this will go down as the best few weeks I've ever spent around bike racing.
1. The Cycling Community is Great
We all knew this already, but these past few weeks have reaffirmed to me that the cycling community is a friendly, welcoming group that we should all be grateful for. People who are friends of friends, or that I have only met via social media, have been opening up their arms to help.
I'm going to miss someone out, but here goes nothing: The Foyle CC boys with the Irish craic, the Coles-Lyster family in Vancouver, James and Amik on the Island (+1 for Amik's homemade Crumble), James Markel for guiding me around Emporia, the Mehlman family for saving my ass, Roland Mattern, and finally Jody and Laura.
Apart from two nights in airport hotels, I've spent the whole trip doing home stays, in host housing or in the Ribble Collective RV. I'd never really done this before, but it's so much better than going hotel to hotel. Obviously, it's cheaper than spending hundreds of dollars a night, but it's much more enjoyable too. 
Some of my favourite moments of the trip, such as riding an old town bike to the brewery in Collingwood on Laura's birthday, wouldn't have happened without host housing. You integrate with the local community and get the heads up on all the best local spots too. It rocks.
On top of that, there's the bike shops. I've been to a fair few different shops over the past weeks, but special thanks Ottawa Bike and Trail in Kansas, then Mike here in Collingwood. My limited (zero) skills come into question when my bike goes in and out of a bag every few days. Thanks for all the bailouts.
2. I'm Still Young
I'm twenty two years old but for the past couple of years racing, I've felt old. If you're not winning big at junior and on World Tour training camps by your second year of U23 then you can feel a failure. The road is forever moving younger, and even at twenty two, I felt passed it.
Moving to my current model, I feel young. Most people who does this are in their late twenties or early thirties. There are very few people my age that are doing the whole privateer thing. I'm not too sure why, and I'm sure that'll change in the future too, but at the minute I see a long path to developing my skills and being able to compete at the top.
3. It Can Get Expensive
I've been helped out a lot. Whether it be host housing, lifts to and from airports or whatever else the generous people of the cycling world have bailed me out with. But, riding as a privateer still adds up.
When you're a roadie, you have the whole team following you around with that all important credit card which you don't have to worry about. Life as a privateer means that card is your card. From flights, to bike shop bailouts, the hundreds of dollars can quickly add up.
I haven't done the maths on how much this whole trip cost me, but it could be an interesting piece in itself.
4. It's all about the Event
I really wanted to hate Unbound Gravel, as I wrote about in my CyclingNews article. No matter how much I tried, I really couldn't. For the past however many years, my whole life has been dedicated to the result. A bad result would lead me to questioning the work, or my own worth in the sport.
When Unbound Gravel didn't go my way, I had one of the most epic days on the bike I can remember. I enjoyed being a part of the event, met new people and soaked it all in. Gravel racing is serious racing and I want to be at the top, but the foundations of the sport are built on the event. That cannot be forgotten. 
If I'm honest, didn't realise how much I cared about gravel racing until this past weekend at the Blue Mountains UCI event when I was walking back through the woods after a race ending mechanical. I was a lot more disappointed and emotional than I thought I would be. I care about racing
5. Privateer Life is my Future
These past five weeks have been fun, very fun. It has made me realise that this is where my future in the sport is. Racing full time on the road has its perks, but the freedom that privateering gives me is priceless.
There are, of course, still some road teams that I'd sign for, but I'd have to think about it. The ability to travel to new places, and have this dual racing-media project is everything that I ever wanted. It's competitive at the top, it's hard and it takes work - but it's rewarding.
The beauty of gravel is that whether you finish fifth or five thousandth, you can each relate about the same event. It's not too dissimilar to the club time-trial scene. 
I've still got a big season to come. There are road, gravel and time-trial goals on the horizon, but my brain is also a tiny part on next year. I won't be going back to the road full-time. That might surprise some but to me it makes so much sense
---
While you're here…
I've added both paid subscription and a 'Buy Me A Coffee' link to this post. As the year progresses, I'm planning on building this blog and putting out articles which I've always wanted to write but for whatever reason, haven't wanted to pitch.
Any money that I make from either my Substack, or BMaC link will go straight back into supporting my 2023 racing project. I am planning on keeping all content on here free to view though.
https://www.buymeacoffee.com/joelaverick
---
Project TAG, proudly partnering with…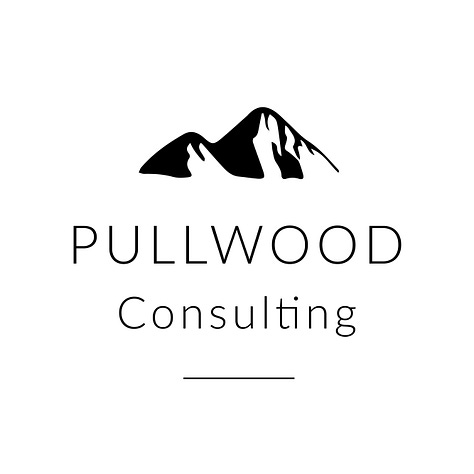 Joe Laverick is a reader-supported publication. To receive new posts and support my work, consider becoming a free or paid subscriber.