Discover more from Joe Laverick
Ramblings from inside the cycling world, from a guy inside the cycling world.
My 2023 Targets...is the World Tour dream over?
Money, fame, or happiness? What exactly are my goals for Project TAG?
Once people have finally wrapped their heads around what I'm doing this year, their next question is usually, "So, what are your goals?"
For the past five years, my long term goal has been pretty simple: Gain enough results that I can step up to the Pro Conti or World Tour ranks. For the first time since I left school in 2019, that goal has changed.
I'm no longer chasing the pro contract. A very simple seven word sentence that still surprises myself. I've said that I'm done with chasing the contract many a time in the past couple of months and believe me when I say it took a long time to come to terms with. 
My definition of success has changed. If I perform well enough in 2023 that a road contract is put in front of me, then I will consider it, but I am no longer racing for that. I want to race my bike to win. I want to race my bike for myself, rather than the validation of a pro-contract. Most importantly, I want to race my bike for fun. 
My goals for 2023 are all over the place and I'm quickly realising that I may have bitten off more than I can chew with the Project TAG plans. I'll be racing at least three disciplines across at least two continents. I will be going at it alone for the first time ever and effectively have to run a one man team. 
Trust me, running a one man team isn't easy. I spoke about that in my previous Substack.
Without sounding like a broken record, the main goal is clear cut: to have fun. I feel that I lost some of the love for racing over the past couple of years. It became clinical and everything was done with the aim of that illusive contract. That's not how I want 2023 to be. 
Now, please don't misunderstand any of this for me saying that I don't aim to be competitive. I'm still training the same as I was when I was 100% on the road. I'm still trying to win bike races and be the best athlete I can.
If you were to ask me what races I'd like to win in 2023 I'd say the following:
A round of the UCI Gravel World Series

The Lincoln GP

National 10
Having those goals is a little outrageous. How do I expect to win a Gravel World Series when I've hardly ridden let alone raced a gravel bike? How do I expect to win a race that tactically, is perhaps the most difficult on the British calendar and can I really put John Archibald away over ten miles?
The thing with goals is that if you make them easy then they're boring. Having goals which are maybe unachievable but still in the realms of possibility is what I'm all about. The World Tour dream was just that. 
What does my long term plan now look like? I don't know. If we come back to this article in a couple of years time and I'm racing on a traditional road team then I wouldn't be overly surprised. If I'm still racing as a "privateer" then I won't be shocked either. 
Success isn't solely tied to racing anymore either. I want to double down on my writing and media work. The hybrid riding-writing approach that I'm taking has more legs in the long term than any potential World Tour career ever did. If I stay on the Privateer route, my target is to making a salary the equivalent of World Tour minimum within the next three years.
Finding my niche with this Substack and growing it into one of the most popular in the cycling space is a big target. Getting on a weekly upload schedule is my plan, in an ideal world it'll be two per week! 
I'm debating a "roundtable" style podcast too. I really enjoy presenting and public speaking, but haven't been able to find an outlet for it. The "roundtable" idea is to talk to experts with contrasting opinions and debate different topics from inside the sport. Then again, do we really need another cycling podcast? Do I really have the time to do it properly?
What else is there? Oh, to prove people wrong. Going my own way with Project TAG was a risk. I was advised to "swallow my pride" and go back to racing amateurs. Other told me to completely knock the racing back and focus on a "real job". To a degree, I feel I have unfulfilled potential on the racing front. My best year racing was as a second year junior, and the fact that that's the case hurts me a little. I'm not a quitter, I feel I've still got plenty to give..
In a nutshell, I'll come out of this year happy if I've had fun while racing my bike. Winning, travelling and growing my media work are all part of that parcel.
---
While you're here…
I've added both paid subscription and a 'Buy Me A Coffee' link to this post. As the year progresses, I'm planning on building this blog and putting out articles which I've always wanted to write but for whatever reason, haven't wanted to pitch.
Any money that I make from either my Substack, or BMaC link will go straight back into supporting my 2023 racing project. I am planning on keeping all content on here free to view though.
https://www.buymeacoffee.com/joelaverick
---
Project TAG, proudly partnering with…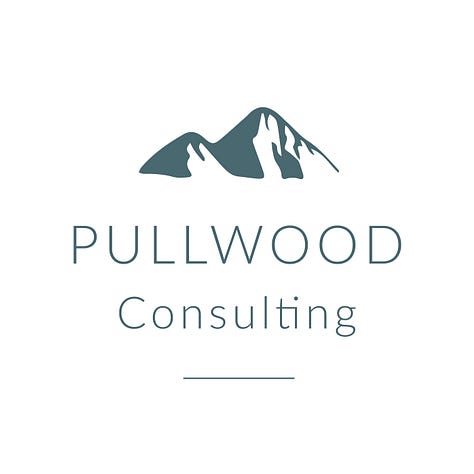 This is a reader-supported publication. To receive new posts and support my work, consider becoming a free or paid subscriber.