Discover more from Joe Laverick
Ramblings from inside the cycling world, from a guy inside the cycling world.
The Scene is Dead | Opinion
Teams are folding and there's a dwindling race calendar. It's time to face the truth.
"The scene" has been on a steady decline for a while, but last week's collapse of AT85 (aka Canyon-DHB) sent shockwaves through British cycling.  Add in the Tour Series going on hiatus and a big funding gap for the Women's Tour, people are starting to ask questions.
The domestic (semi)-pro scene is a mess and I believe a refusal to accept that, or being blind to that, adds to the problem. We have to recognise that it is broken to be able to fix it. 
Disclaimer: This article will be revolving around male racing as that is where my personal experience is. 
What is "The Scene"?
"The Scene" is the phrase that many use to describe (semi) professional domestic racing in the UK. In my eyes, it includes elite and continental teams, and races at the National A/ "Prem" level or higher. 
The Teams
All of the legacy teams are gone. The big players were Madison-Genesis, JLT-Condor, Vitus Pro Cycling and Canyon-DHB (last known as AT85). These teams were respected, they were legitimate. Riders were always paid expenses, and mostly paid salaries. They were professional set-ups with a race calendar across Europe, sometimes further. They are no more.
Trinity (effectively née Wiggins) deserve a mention here but as they are a U23 Development team that mainly race in Europe, I would not class them as part of "the scene".
Looking at the data, the decline is obvious. For just over a decade, there has been an average of 5.1 Continental Teams registered in Great Britain each year. This season there are two.
The one remaining team on the domestic scene, Saint Piran, are an interesting case study. They have no title sponsor, which is interesting from a financial perspective.
They have to be credited for some business ideas such as selling team merchandise, which others often sleep on. However, they've also received great criticism for signing riders specifically for the Tour of Britain, neglecting their own who are already on the team.
While we're on the topic of teams, there are a few other things that fly under the radar and should stop:
Rider Paying Fees to UCI Continental Team. I know for a fact that in the past five years certain Continental teams charged riders a fee to ride*. I have seen contracts that require riders to pay towards "UCI Anti-Doping Costs", and "the financial running of the team". This is outlawed in the UCI rules but is common.
*Bizarrely, I don't have a problem (to a degree) with "bring a sponsor" riders. I'll write something about this another day but my brief theory is that one rider bringing a sponsor can benefit the rest of the team/riders for the better.
The Races
Disclaimer: I am NOT saying that the racing level is weak in the UK.
The race calendar makes for tough viewing. There are some timeless events in there, but the race scene is dying at the top of the sport. The CiCLE Classic and Lincoln GP are the jewels that remain in the crown, but most others have fallen away.
I do not understand why there isn't a network of UCI 1.1s, 1.2s and 2.2s in the country.
The CiCLE Classic is the only UCI one dayer in the country. I'm writing this on my way home from Rhodes Tour, although a relatively small Greek island, over a three week period it managed to put on two stage races and a one dayer. Why don't we have any in the UK? I imagine the answer is money. 
The loss of the Tour Series will be, and perhaps already has been felt. The Tour Series guaranteed air time for sponsors, and would have been a major feature in any pitch deck. It's worrying that it has gone on hiatus, I only hope it returns in 2024.
National B Racing
I'm going to include "Nat Bs" here as they are the backbone of our race scene. As was pointed out to me on Twitter, there is reason to be positive here. The Peaks Two Day, organised by James Hawkins is the perfect example of a young organiser who is taking action and making change.
While I'm not trying to be negative nelly all article, can we please agree that racing on open roads is ridiculous? Like, seriously…it's dangerous. You pay up to £50 to race for three hours, and are racing onto oncoming traffic. Again, I know it's a money issue but how hard can it be to have a rolling road closure?
There are very, very few countries in the world that allow racing on open roads. What is it going to take for it to change in the UK?
Scenario:
All of the riders are behaving and on the correct side of the road. There is a racing incident in the bunch that causes a big crash which spills on to the opposite side of the road. At the same time, a car is coming the other way doing the national speed limit (60mph). The car cannot stop and hits the peloton of crashing riders. In this scenario nobody is it fault but multiple racers have died.
Is that what it takes to force change?
The Financials
Are most sponsors just haemorrhaging money by sponsoring cycling teams? It seems like many teams are passion projects by rich individuals who want to support the sport. Has anyone ever got into cycling sponsorship solely for business reasons?
A criticism often thrown at riders is that they "expect the world, but have done nothing to warrant it." To a degree, I am onboard with that. Just because you have graduated to a Second Cat it doesn't mean that you should receive a bike, or kit. I do believe if you are joining a team which claims to be professional, or has professional in its name then you should be paid something.
It's hard to know how much money Continental teams need to run. It was rumoured (maybe confirmed) that AT85 were down almost £200k, and that is what caused them to fold. In an old article for CyclingTips, John Herety told me the contract with JLT-Condor's final title sponsor was worth around £700,000 per year.
The Riders
The scene has produced plenty of very good riders. Tom Pidcock came through the system, as did Connor Swift and Matthew Bostock. While Pidcock would have made it to the top whatever, for many riders it acts as a stepping stone to the big leagues.
There has been a gigantic shift in the past five years of cycling. The rise of the U23 Development Teams means that many riders skip racing in the UK all together and disappear abroad. But, what about those who don't?
Having a healthy domestic scene is essential for riders who slip through the net. Maybe it's rider who cannot quite get a Devo team contract but still has plenty of room for progression. Maybe it's a rider who has tried their hand on the European scene but hasn't quite broken through and wants one last opportunity. There are lots of very talented racers in the UK, lots will be or already have been, lost.
If AT85 (Canyon) had folded two years earlier, would Matt Bostock or Rory Townsend have Pro-Conti contracts? If Madison-Genesis had folded a year earlier, would Connor Swift now be in the WorldTour?
The Amateur Scene
I have not raced on the amateur scene for a while, so it is hard for me to give an honest insight into it. However, there are anecdotal points that I can point to.
Time Trial Entries are Dwindling - this is backed up by a CTT report and is evident at my local club TT too.

Local Races are Harder to Find - "Back in my day", the Lincs League TLI races were where I honed my race craft. Although now rebooted, the LL has fewer rounds than pre-COVID. The Yorkshire one I sometimes raced is the same.

The British Cycling Points System is Stupid - this doesn't have place in this article, I just like to remind people that the BC point system is silly. Road and track should not be combined.
Conclusion
I don't have any answers. I think there are a myriad of reasons that have caused domestic cycling as we know it to collapse. The economic climate is rough, Brexit makes everything even harder and we have to remember that cycling is not a traditional sport in the UK. 
There are calls for me to be positive, but I think that is naive. If we look at how it has played out over the past decade, the trend has been negative. There are less races, less teams, and less riders. How is that a good thing? How can I be positive?
There has been systematic failure from the top. British Cycling have something to answer for. The sport should not have to rely on volunteers giving up their time and money to organise, or marshal races at the (semi) professional level.
My question to you is the following. If the current scene isn't dead, when will it be? Can we only say "scene's dead" when there are zero Continental teams registered? When there are no more UCI race days left in the country?
Change is needed. The sport needs rebuilding from the bottom up. If I had one million pounds to put into the domestic race scene, I would start a series of UCI 1.2 and 2.2 race days. The basis of that? It would be pointless for me funding a Continental team if there aren't any race days.
Since I've not got an answer, I asked ChatGPT…
Everything in this article is my personal opinion, and not that of my partners.
---
While you're here…
I've added both paid subscription and a 'Buy Me A Coffee' link to this post. As the year progresses, I'm planning on building this blog and putting out articles which I've always wanted to write but for whatever reason, haven't wanted to pitch.
Any money that I make from either my Substack, or BMaC link will go straight back into supporting my 2023 racing project. I am planning on keeping all content on here free to view though.
https://www.buymeacoffee.com/joelaverick
---
Project TAG, proudly partnering with…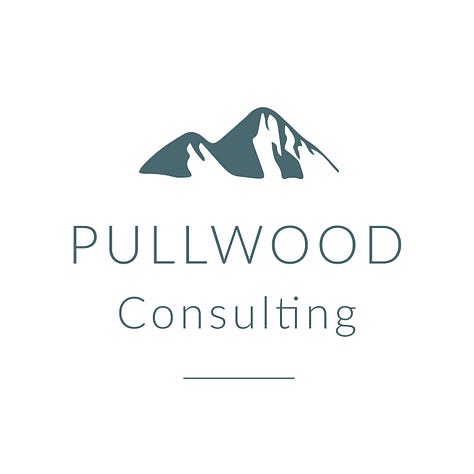 Joe Laverick is a reader-supported publication. To receive new posts and support my work, consider becoming a free or paid subscriber.